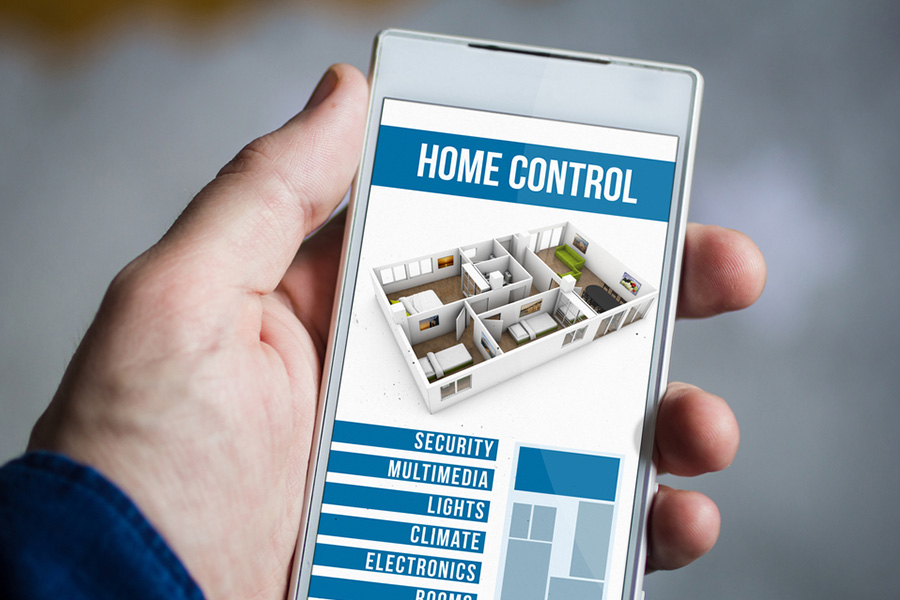 Should You Use Wireless Home Security Systems In Burlington?
It wasn't that long ago when wired equipment was your only choice when hooking up a home security system. Forget putting a video camera on a countertop or governing your implements with a smartphone. But, home security has changed dramatically over the years, and that's largely due to the emergence of wireless systems. You presently have a wealth of extra advantages to experience -- like system access from anywhere, components that connect and react to each other, and quicker system set ups. Wireless home security systems in Burlington will safeguard your home while making your life easier.
Important Considerations When Switching To Wireless
Perhaps the most important facet of wireless home security can be expressed through the following words - internet connection. If you have fast internet and a capable Wi-Fi router, you're in a good position for wireless equipment.
If you have concerns about an internet or power outage, look for options that have cellular and battery backups available to keep you connected to your monitoring specialists without interruption.
When you make your home in an area without dependable access to internet or cellular services, a wired installation will in all probability be a better choice. Or It may also be to your advantage from a financial standpoint to go a wired approach if you relocate to a residence that currently has wiring for security components connected.
Advantages Of Wireless Home Security Systems
Both conventional wired and wireless home security systems in Burlington will boost your property's protection, which is the main objective in the first place. On the other hand, if you like the idea of having the most current tech, check out the following advantages of wireless:
Remote access: Enjoy access to all the devices in your home from your locking systems to your thermostat directly from your smartphone with the ADT Control app. You have the ability to view footage from cameras, turn on your smart lights, and even turn on your alarm in the event you forgot to do so. Whenever an intrusion or emergency takes place, you may have updates sent right to your phone.


Easy installation and customizing: You no longer need to worry about the endless wiring, crumbling drywall, and long installations. One of the best aspects of wireless components is that you are able to place them just about wherever you want and with little time or effort. If you wish to update later with the latest equipment, incorporating devices into your configuration is easy.
Interactions between components: Wireless capability makes smart home interactions a reality with quick, two-way communications. You may direct your system to act in specified situations to enhance your protection and dissuade break-ins. For instance, if your outdoor surveillance discerns odd disturbances around your home, it may automatically prompt your entryway lights to engage.
Disadvantages Of Wireless Home Security Systems In Burlington
Despite the fact that wireless home security systems in Burlington have shown to be a good choice, it's understandable if you have a few reservations about installing one. Here are a few of the most prevalent areas of concern:
Battery-powered wireless devices could run out of power. However, your smart components will alert you whenever batteries are low and need to be replaced.
Sensors typically should be arranged within a set distance from your home's command center. ADT can provide range extenders in some situations to enhance your adaptability.
Similar to all types of internet-connected networks, the risk of hacking is relevant. But you are able to take action to greatly reduce the risk by utilizing secure passwords, always updating default passwords or settings, and choosing a router with an integrated firewall. Additionally, you should only employ security devices with encryption of 128-bit or more.
Would You Like To Go Wireless? Call Your Security Experts
Would you like to experience the benefits of the latest in Burlington wireless home security? Contact us at (802) 242-6460 to consult with the security specialists at Secure24 Alarm Systems. Our staff will assist you in designing the right package for your home.
Cities Served Around Burlington By Secure24 Your Local ADT Authorized Dealer